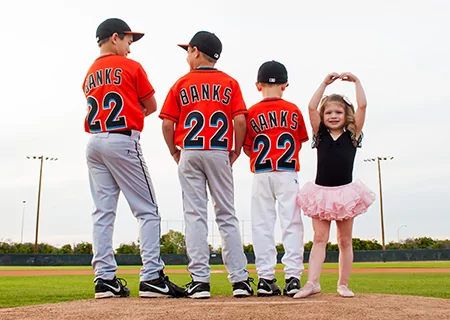 Simply stated, pediatric dentistry is dentistry for kids. Dr. Brian Banks is trained and skilled in all areas of general dentistry, but his love for helping kids led him to invest the extra time and resources needed to become a pediatric dentist.
Do you have to take your kids to a pediatric dentist instead of a general dentist? Not really, but children who do visit a top-notch pediatric dentist can get a much better start in life in regards to personal health and hygiene. We spend time with each and every child to make sure they are comfortable during their entire visit and we train them on proper oral hygiene—setting them up for a lifetime of excellent oral health.
Benefits of Banks Pediatric Dentistry
Fun | We put a lot of thought into our office and our patients LOVE that we did! We have an iPad room where your kids can have a blast playing games while they wait to be seen. We mounted TVs to the ceiling above the treatment chairs so our fun little patients can watch a movie and stay relaxed during their visit. We even have a relaxation room where those children who need a little extra help calming down or relaxing before treatment can hang out. In other words… kids love coming back to visit Dr. Banks and you won't have to fight them to go to the dentist.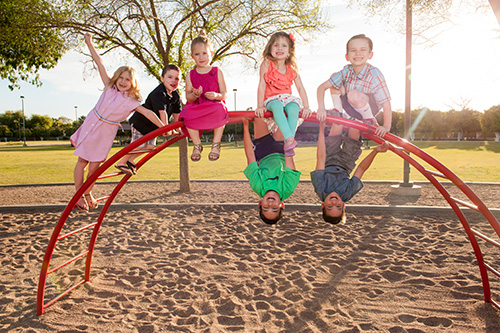 Great Start | We focus on kids, so our conversations with your little ones help them understand the importance of oral hygiene and how to properly care for their teeth and mouth. Many dentists only take care of kids so they can keep their parents as patients, we build our business specifically around kids and want to help them be as healthy as possible.
Quality | Dr. Banks strives to be the best at everything he does. Taking care of your kids is no exception. We treat every child as one of our own and make sure they are receiving the best oral health care available.
Schedule a visit with us today and see for yourself why so many moms and kids love Banks Pediatric Dentistry.